Through your support, we are able to fulfil our divine mission to prepare God's people for the Day of the Lord.
There are several ways you can stand together with us:
Prayer for Dr. John Mulinde
World Trumpet Mission was founded in 1988 by Dr. John W. Mulinde in order to fulfill the divine calling on his life to prepare believers for the Day of the Lord (see Joel 2:1). In 2015 God gave him the GO Nations mandate, which is intended to be a global movement to advance God's Kingdom into every community and neighborhood on earth. The GO Nations initiative mobilizes churches and ministries from all denominational backgrounds, as well as Christian families, businesses, organizations, and communities. In accord with 1 Tim. 2:1-4, let us keep Dr. John W. Mulinde in our prayers, that God will give him all the protection, guidance, and wisdom that he needs.
Throughout the Bible, we are encouraged to pray for Israel (e.g. Gen. 12:3, Ps. 122:6, Jes 62:1-7, Rom 10:1). In 1996, Dr. John W. Mulinde received a prophecy on Israel, which is recorded in his book Prayer for Israel and Her Destiny. Below are a few prayer points to guide your prayers for Israel.
Pray for the fulfillment of God's prophetic words over Israel and for the release of Israel's redemptive purpose.
Pray that the Body of Christ will wake up to pray for and stand with Israel.
Pray for the salvation of the Jewish people.
Pray for the salvation of the Arab people and for the fulfillment of Isaiah's prophecy in Isaiah 19:23-25.
Prayer for the Balkan States
At WTM, we have committed to pray for the Balkans. The Balkan Peninsula is a geographic area in southeastern Europe which comprises of Slovenia, Croatia, Kosovo, Bosnia and Herzegovina, Serbia, Montenegro, Albania, North Macedonia, Greece, Bulgaria, Romania, and the westernmost part of Turkey.
Intercession for these states is needed to see a spiritual breakthrough.
Pray a repentance prayer on behalf of the Balkans for divisions and bloodshed over the years  as there have been many wars in the area, which have severely affected the relationships between different ethnic groups in the region 
Pray for the salvation of the peoples of the Balkan states
Pray for a great revival to sweep over and awaken the Balkans to transformation in all spheres of life
Pray for an outpouring of the Spirit of God on all the peoples of the Balkan States as it was on the day of Pentecost
Pray for unity in the church of Christ in the Balkans
Pray for the Balkan states to achieve their divine destiny
In 2 Chronicles 7:14, God promises; If my people, who are called by my name, will humble themselves,and pray and seek my face and turn from their wicked ways, then I will hear from heaven, and I will forgive their sin and will heal their land. Let us pray for the Balkans.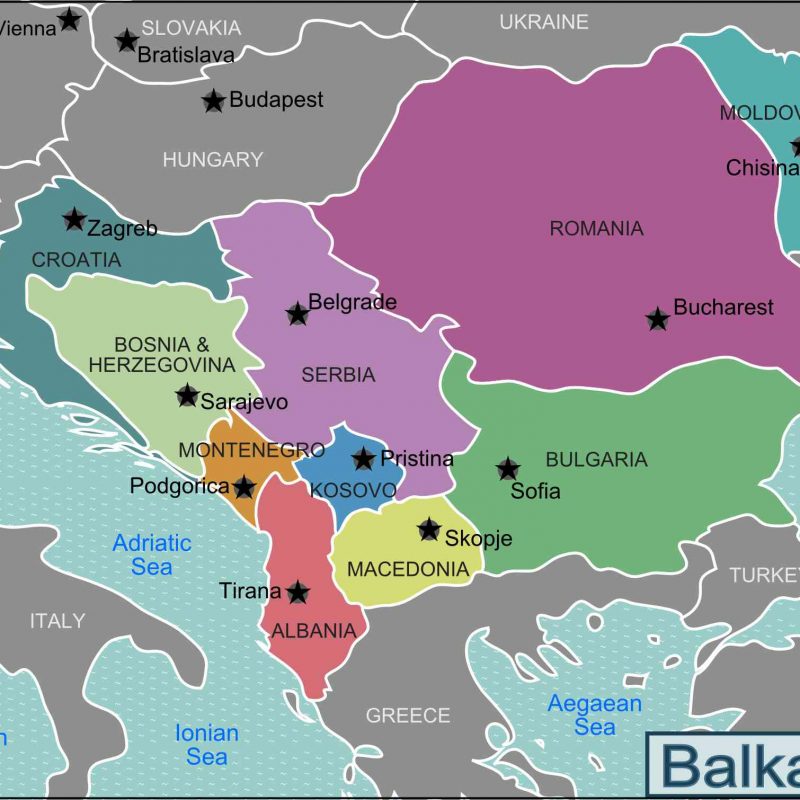 Amidst the serene beauty of Nations Prayer Mountain, an inspiring sight emerged as a group of individuals from the Balkan Peninsula embarked on a transformative journey of faith, prayer, and unity. Drawn together by their shared commitment to spiritual revival and harmonious coexistence, these visitors radiated hope and purpose.
In a testament to the unwavering pursuit of stronger international relationships, President Yoweri Museveni of Uganda embarked on a two-day official visit to Serbia from July 29 to 30, 2023. This journey bore the promise of deepened bilateral ties, thriving trade, and collaborative endeavors. With the essence of his visit rooted in enhancing cooperation,
We are completely dependent on God's grace through the financial gifts from our friends and supporters. We are very grateful for your gift of any amount and we appreciate both monthly support and one time gifts. Through your support we are able to fulfill the work God has called us to do.
BANK INFORMATION
The Trumpet Call Newsletter
We also encourage you to stay in touch with us through subscribing to our newsletter. The Trumpet Call is our communication channel to inform our readers and partners about current events in and around World Trumpet Mission and on the Prayer Mountain. The newsletter is sent using our email list and uploaded on our website. The Trumpet Call is published twice a year. Partners are encouraged to subscribe and have their email addresses added to our mailing list. Subscribe to our newsletter here. Thank you so much for standing with us!